50 Reunion Prep Photos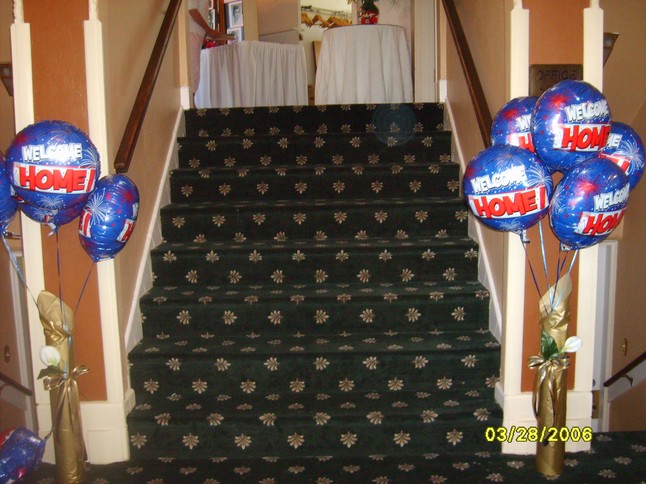 * Please disregard the dates on the photos. Welcome Home!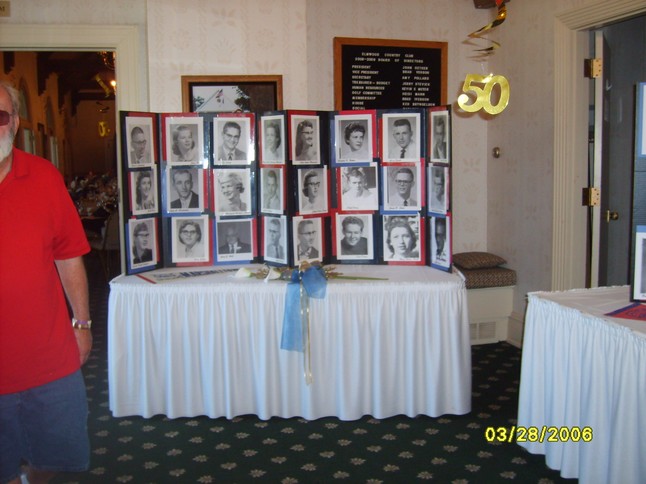 Setting up the memorial tables Aug 21st 2009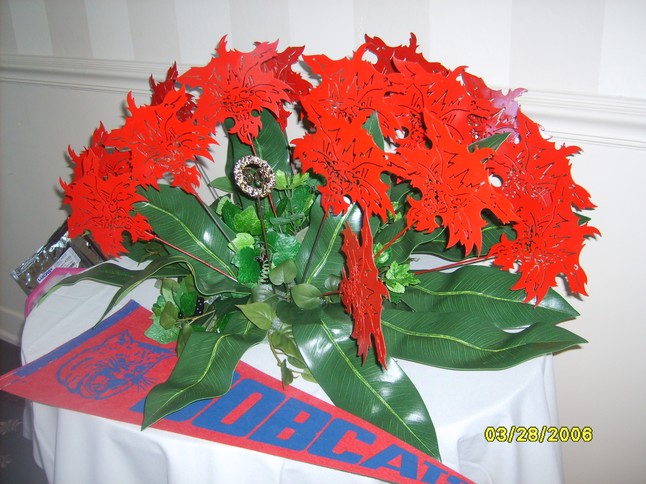 Bob Cat heads made special for our reunion.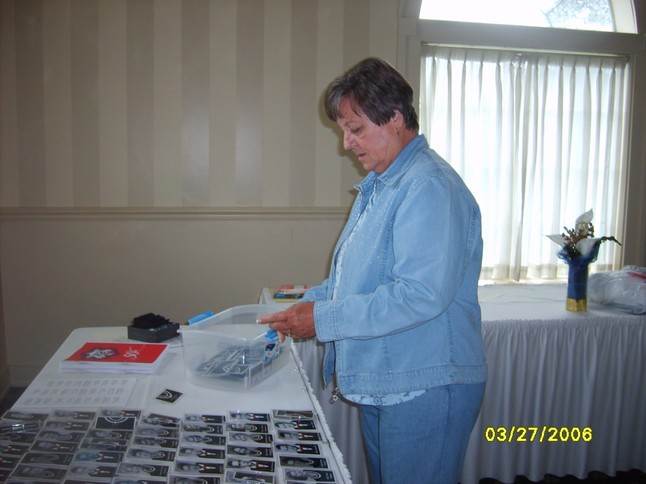 Sharon (Mrs. Gary) Gould organizing the 160 name tags Friday afternoon.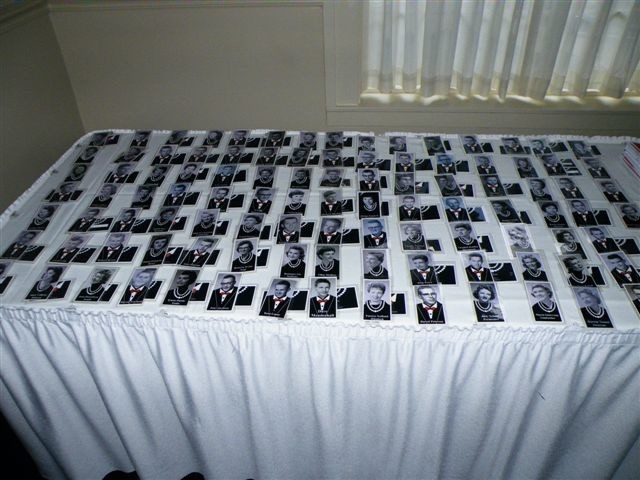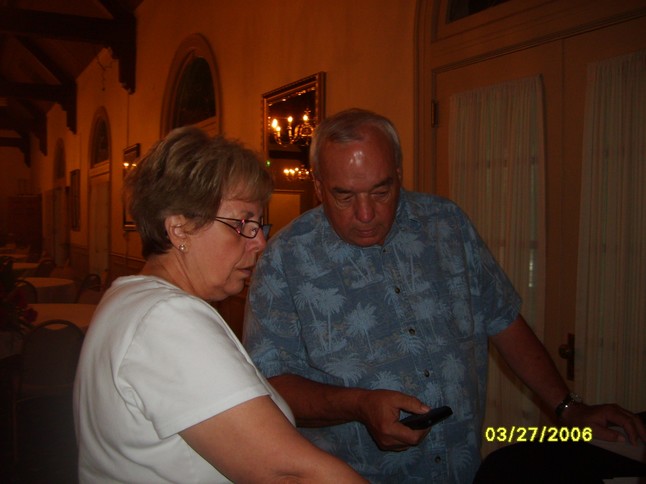 Peggy (ken) Lamb and Gary Gould setting up the sound equipment.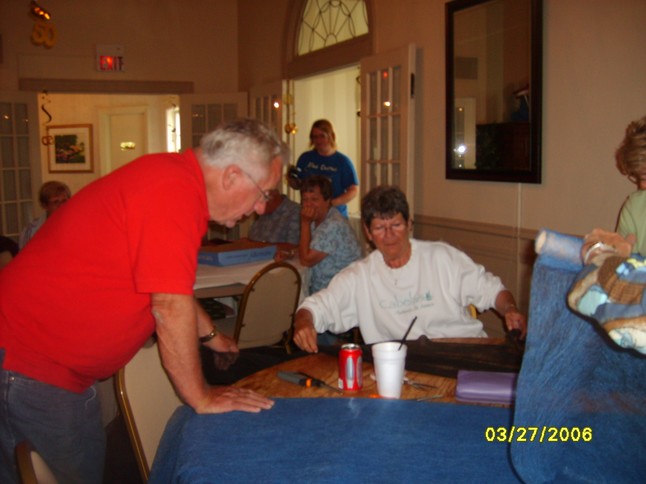 Al Seffinga trying to help the girls cut the gossamer.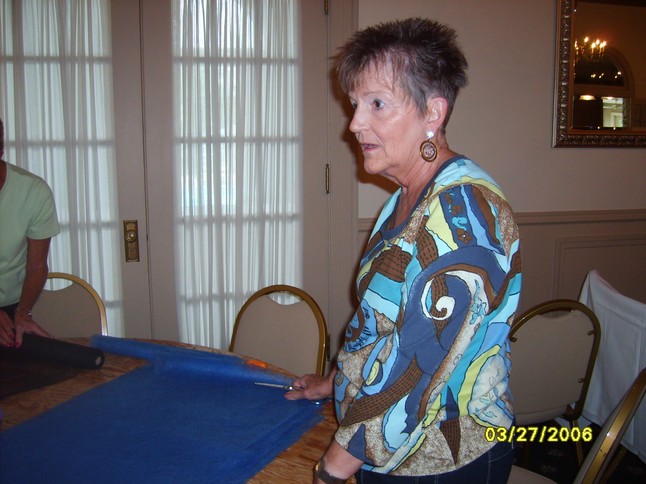 RuthAnn Lee Mathews is amazed to see how talented Al is.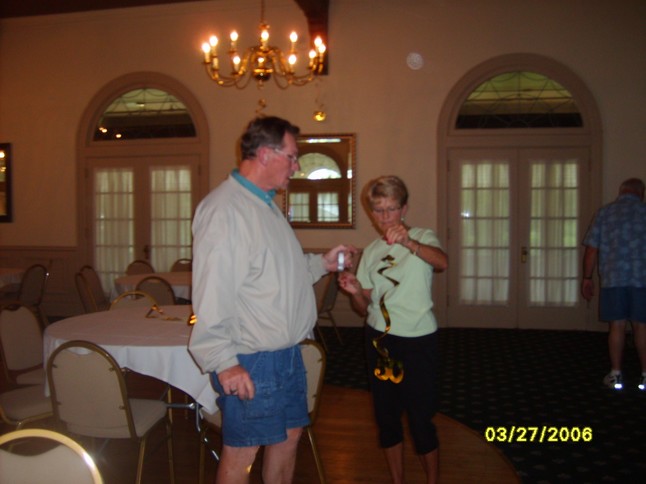 Kenny Lamb and Jo Cook Speer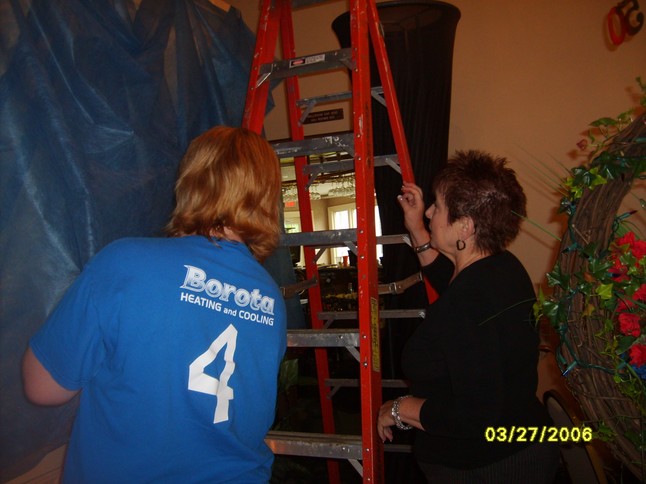 Annette Phipps directing helper Ruth Peterson (daughter-in-law to Darrel & Chuckie)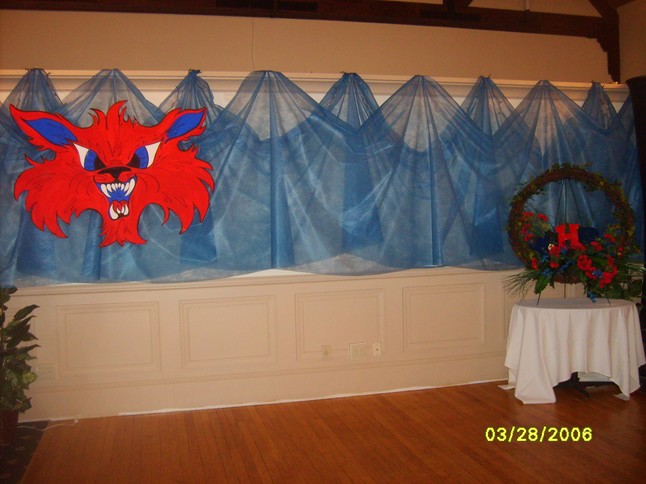 Great job, girls!!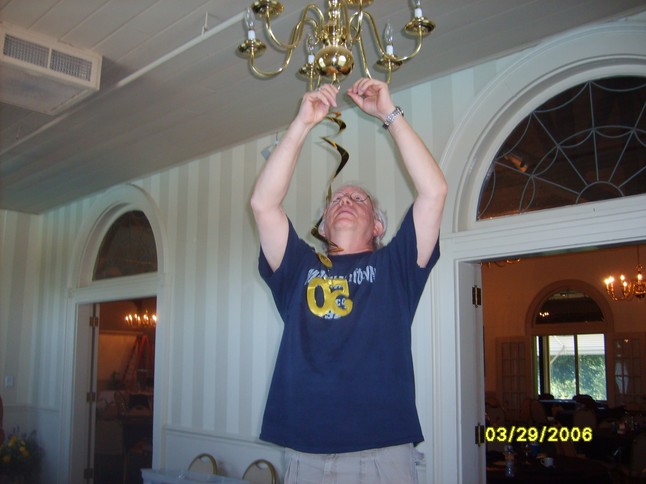 "Dr. Bob" Moore adding a finishing touch.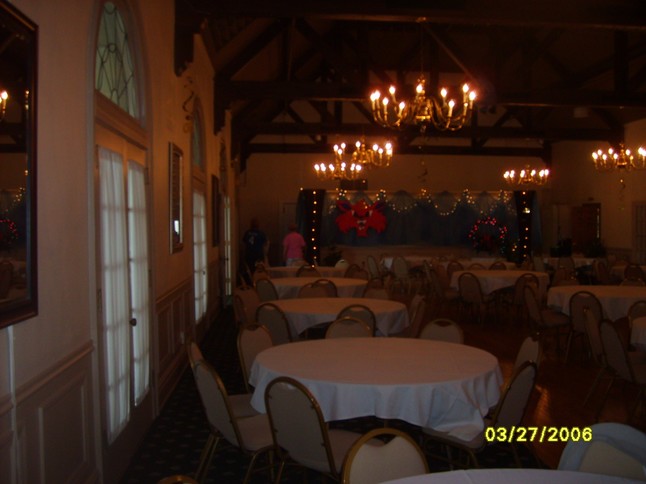 Ready for Friday night!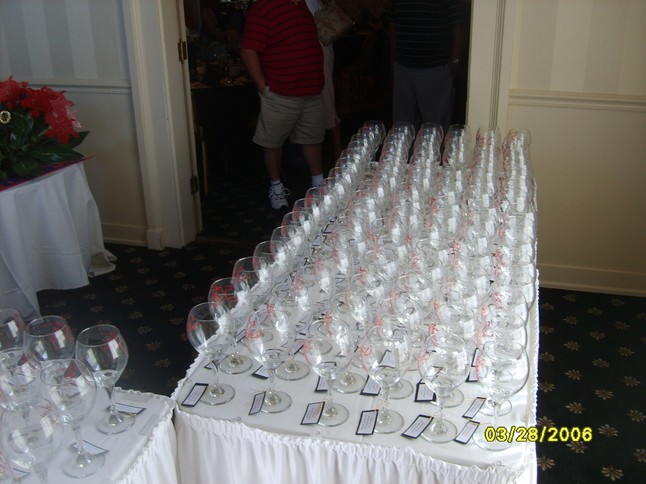 Place setting goblets, hand painted for this special occasion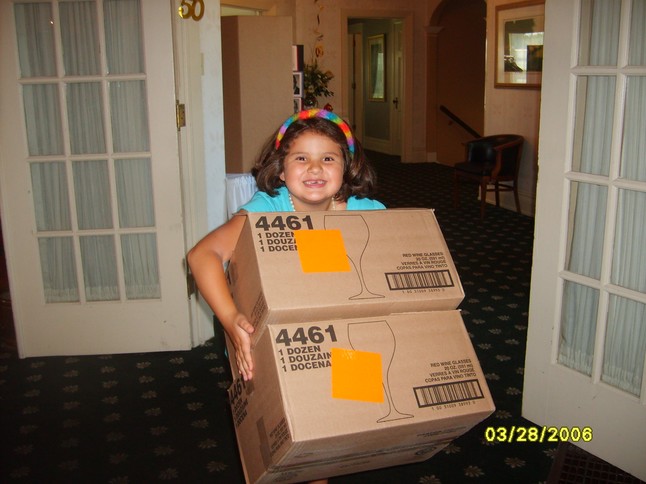 Autumn Peterson (grandaughter of Chuckie & Darrel)was a great helper!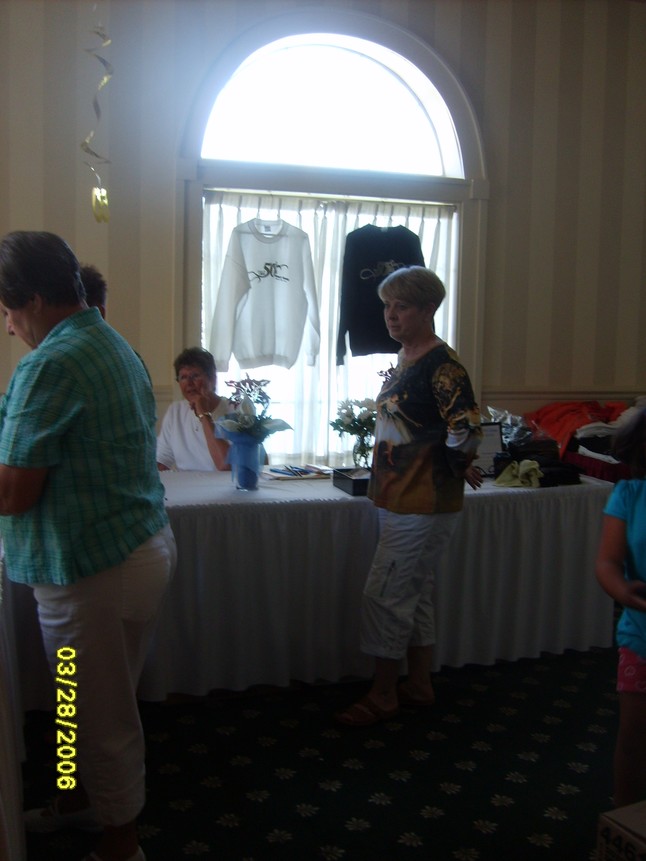 Judy and Chuckie watching the plans become a reality. How sweet!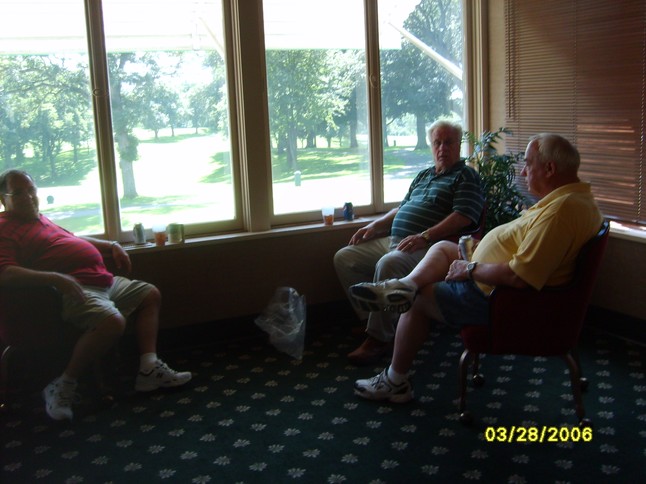 Darrel Peterson, Al Seffinga and Gary Gould watch for the golfers to come in on Saturday afternoon.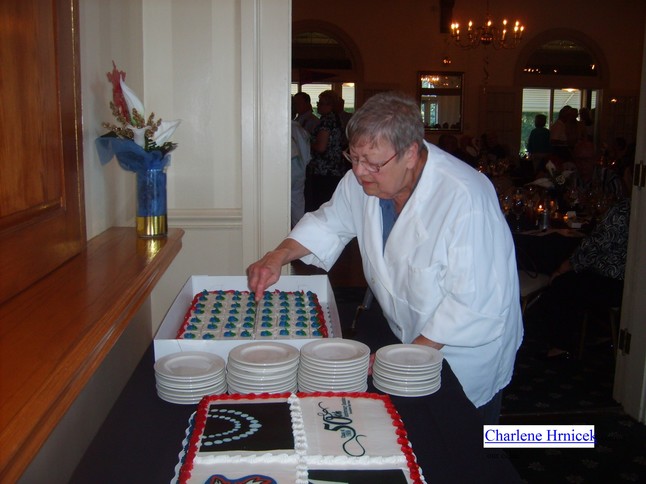 Char cutting our great cakes.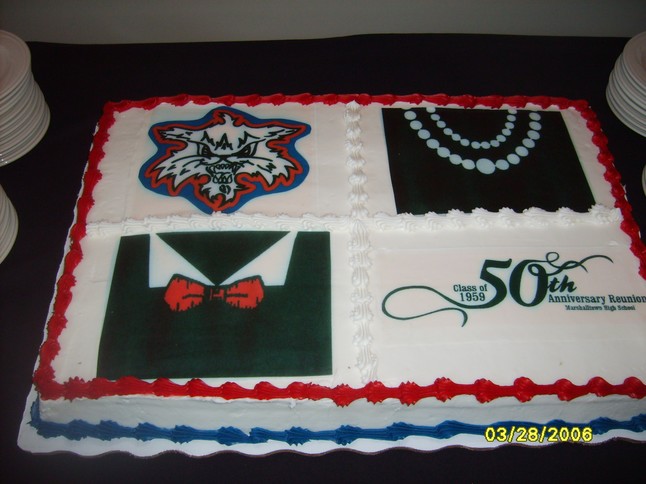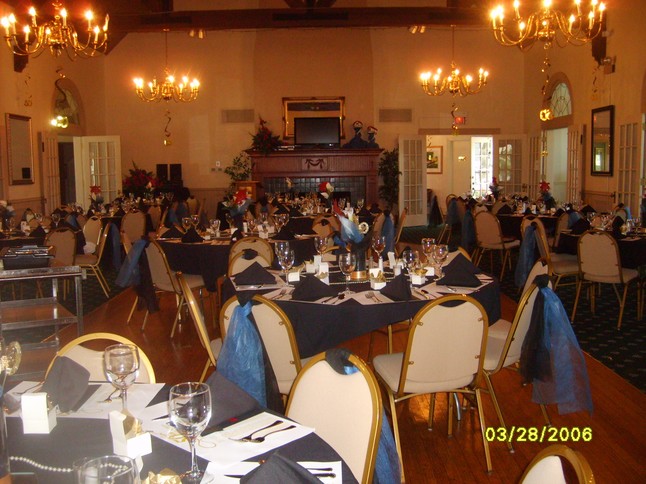 Ready for Saturday night. Aug 22nd 2009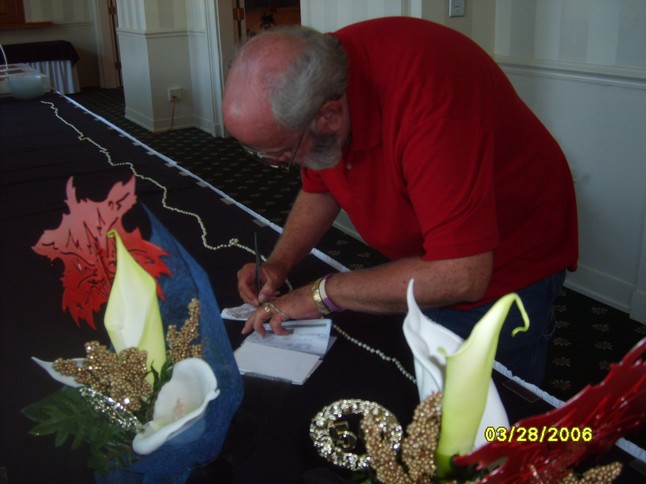 Jim Scovill paying the bill. Thanks Jim!