Marshalltown

High School


Class of 1959
Marshalltown, Iowa
**********************
Sep 4th 2023 (Labor Day) is our
Next "First Monday Luncheon"
**********************
Pictures from our last luncheon:
First Monday Luncheon was Thursday, Aug 3, 2023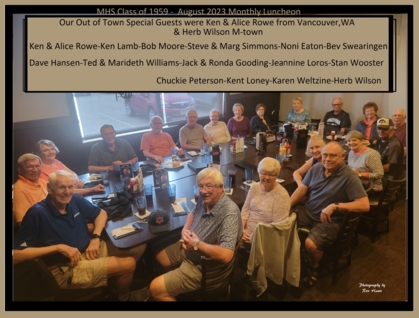 Classmate Ken Rowe from Vancouver, WA was in town so we moved our date so he and Alice could attend.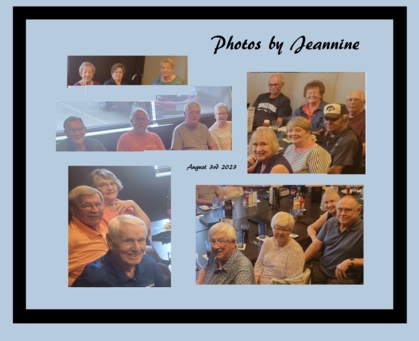 Thank you Herb Wilson for joining us, hope we see you again!
**********************
Be thinking about 2024!
Our 65th year anniversary!
Comments always welcome !
**********************
Notes from classmates:
I would like to thank everyone who thought about me.
I have gotten better and was dismissed from Hospice
Care because I was getting better, what a wonderful
group of people who helped me for 6 months. I can't
do much of anything but feel better. Just Old Age.
Thanks Again. 8/30/2023 Dave Whaley
#####
Take a look: ↓
Click ↑ to open yearbook.


Thanks to Beverly Wilcox!
Welcome to and enjoy the MHS Class of 1959's Web Site!