Marshalltown

High School


Class of 1959
Marshalltown, Iowa
October 4th & 5th 2019 60th Reunion
Make your reservations now!
Call Ken Lamb 641-751-3486
2014-our-55th Class Reunion!
See More on the 55th reunion page.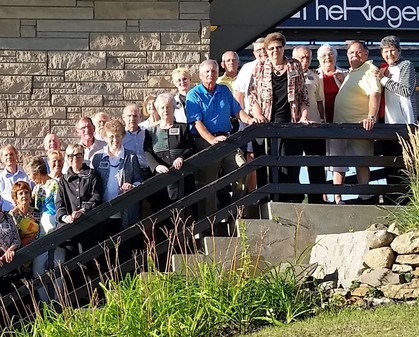 Karen Harris Pattie, Craig Carlson, Deanna Smith Rhiner, Dick Devick, Jeannie Stubbs Cunningham, Margot Neudorff Schmid, Kenny Lamb, Bob Moore, Sammy Conte' Wagaman, Bernie Brown, Anne Collison Johnson, Pat Nodland Hilsabeck, Lisa Smith Hayes, John Detrich, Darrell Eaton, Darrell Foreman, Bev Woodley Swearingen, Ron Navara, Myrna Niederhauser Hartwig, Darrel Peterson, Judy Noid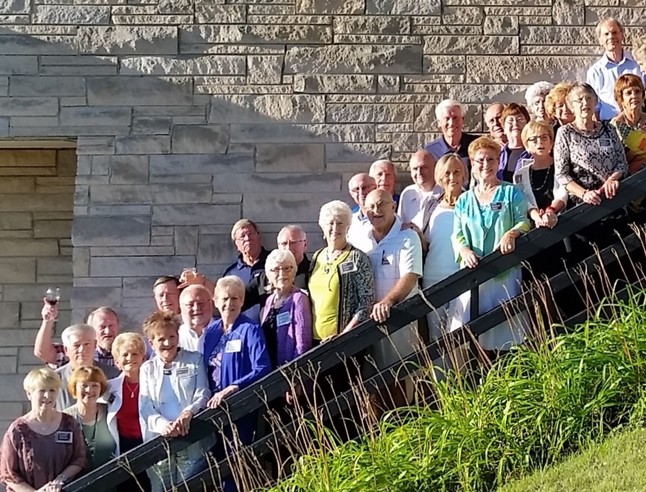 Left to Right: Chuckie Dougan Peterson, Jeannine Loros, Ted Williams, Bob Butcher, Jo Cook Speer, Ruthanne Lee Mathews, Denny Severson, Larry Randall, Marg Bailey Simmons, Ken Rowe, Judy Curley Gaynor, Larry Phipps, Joan Donaldson Tough, Gary Gifford, Dave Mendenhall, Denny White, Denny Lynch , Diana Tressler, Erika Butzlaff Miller, Dave Hansen, Jack Gooding, Karen Swartz Weltzin, Pat Dunsmoor Berry, Thayis Pugh Althoff, Carolyn Pearson Giesking, Barb Johnson D'Orazio, Karen Harris Pattie, Craig Carlson
Enjoy the site!